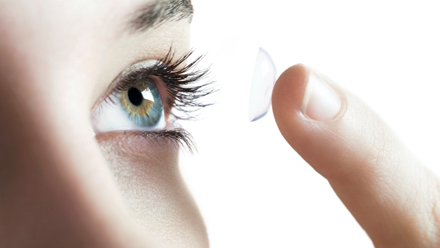 So girls, as you know from my last blog post, I was given a trial set of Alcon daily disposable contact lenses "DAILIES TOTAL1®" to try out all by myself at home.
I am getting on ok. It still takes a bit of getting used to but I am definitely improving. When I wore the lenses the first day at home I couldn't believe all the extra things I noticed, not necessarily in a good way – let's just say the first thing I did was clean the kitchen floor – again 😉 I also told my husband he looked more wrinkled – he was delighted.
I will have to get used to the HD vision around the house and around people – everyone and everything looks a lot clearer!
I have been wearing the lenses for 2 weeks now, on and off. I went back to Mairead O'Leary Opticians in Blanchardstown Shopping Centre for a follow up with Alison to see how I was getting on. I went with the lenses in and she examined my eye, my vision and my tear levels…I'm not sure that's the scientific term 😉
That was all good. Then Alison asked me to remove both lenses in front of her. I faltered a little under the pressure! At home I am much better and am developing a routine. I put the right lens in first and then the left and I take out the right lens first, then the left. I put my makeup on after I've put the lenses in and then I take them out before taking off my makeup. I am still not very fast but am definitely improving. I am also forgetting they are in my eye.
To encourage other people to take a trial of lenses Alcon® are offering you the chance to win one of 4 luxury shopping weekends in Paris with €1200 spending money, one of 5 personal shopping experiences or one of 20 "Love2Shop" vouchers for €300.
To enter you need to go to http://www.wearlenses.ie & download the "free trial voucher" & follow the instructions.There is a prize draw each month.