So party season is pretty much here already and its not even December!! So much sparkle in the shops and here are some of my favourites for the festive season!
This gold jumper is €60 from Oasis.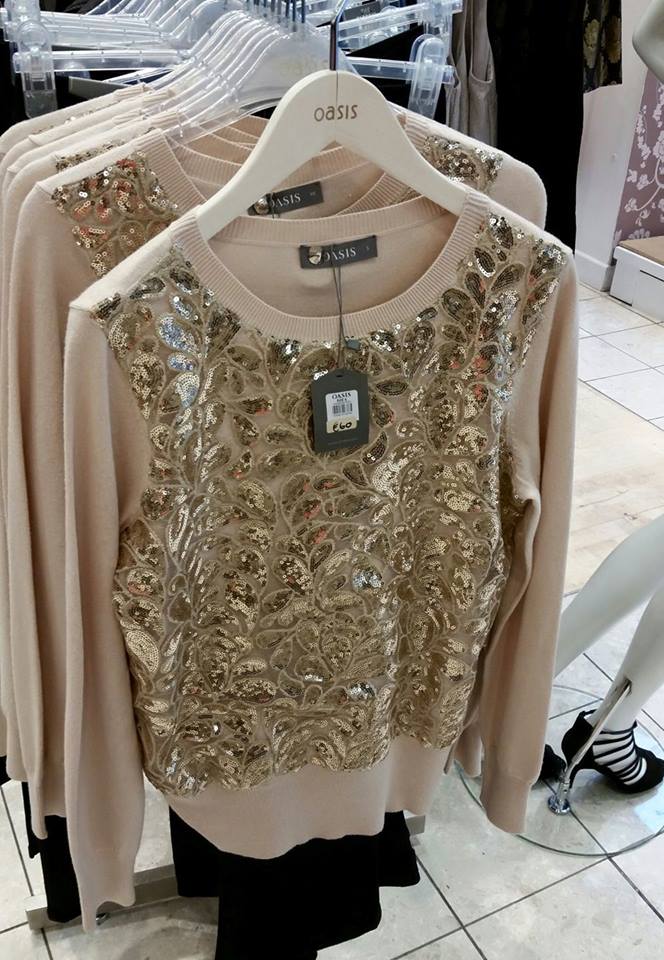 This black t-shirt with sequin sleeves is €25 from Savida at Dunnes. Fab with leather skirt or trousers. Even gorgeous with black skinny jeans and heels. Easy.

This full on sequin black top is from Warehouse for €46 and Oasis have similar for €50 (I got it) and there's a skirt to match – so it looks like a dress when worn together – clever.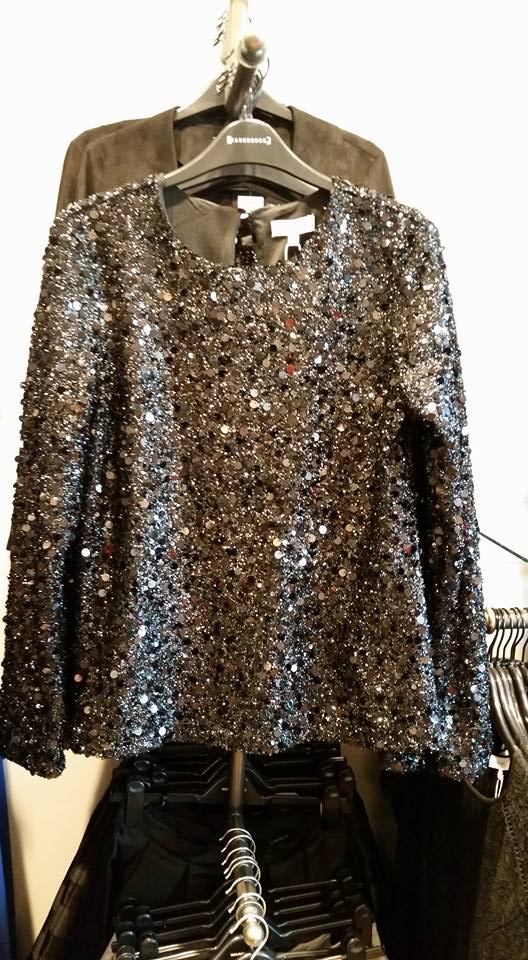 This subtle sparkly top from Savida at Dunnes is €40 and is very Balmain-esque 😉 Perfect for understated glam.

Finally I spotted this sequin top in Penneys for €10 and love it with the burgundy fur. The fur also comes in navy. Gorgeous. Love sequins and fur – a little sprinkle of both – all perfectly acceptable this time of year. Enjoy X